Play Tennis Month – Open Day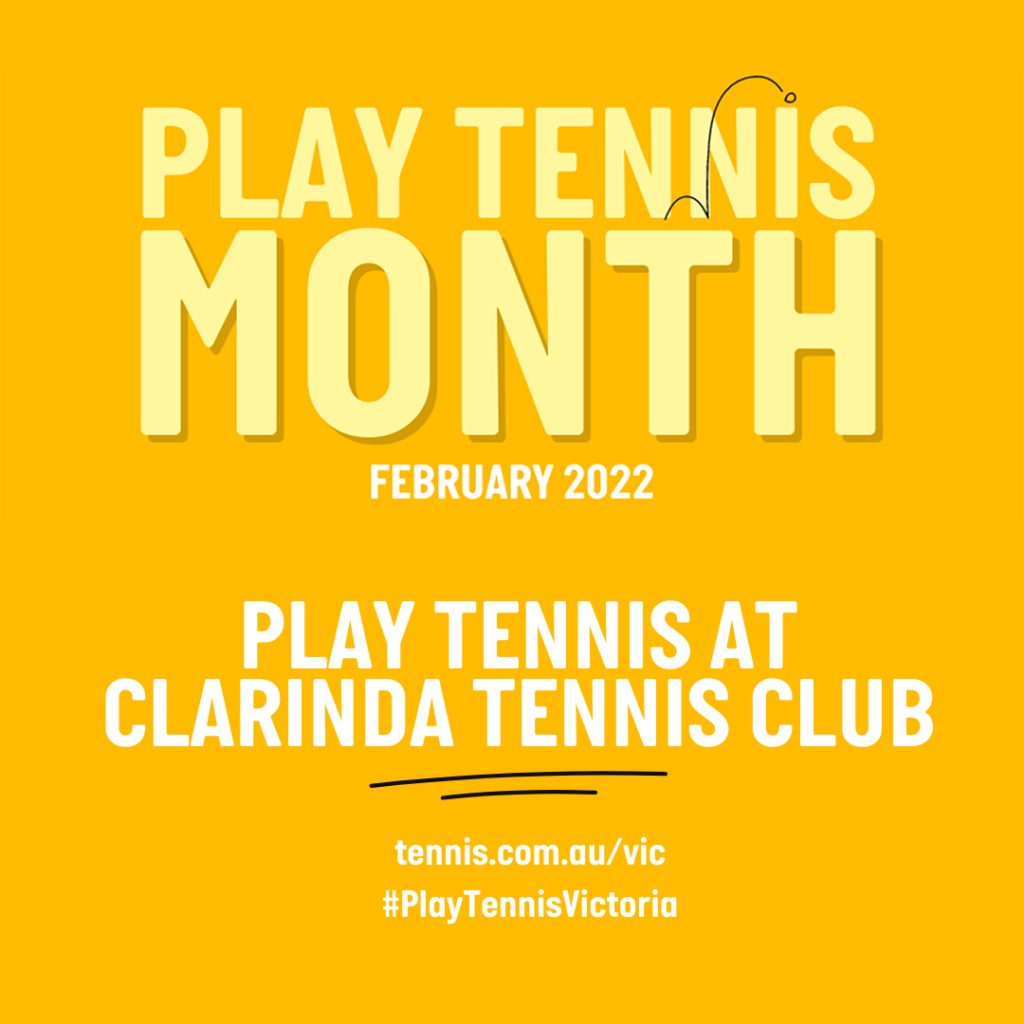 We're excited to help promote Play Tennis Month and encourage our local area and community to pick up a racquet and have a hit.
Time: 9am – 12noon
Date: Sunday 20th of February
Place: Clarinda Tennis Club, 4-14 Crawford Road, Clarinda
Free coaching tips, fun & games, bring the family, all ages welcome, all equipment provided, free fresh fruit available. Special Membership Offers.
Free Cardio Tennis Session Starting: 10am.
Contact us today to learn more and register your attendance.
FOR ENQUIRIES & MORE INFO CONTACT:
email: clarindatc@gmail.com