About Clarinda Tennis Club
The Clarinda Tennis Club has been a prominent local identity for over 100 years. We have a diverse membership demographic with over 20 nationalities and an age group that ranges from 3 years to 85 years. We are a community based Club, committed to the development of tennis at Junior and Adult level.
Clarinda Tennis Club boasts some great facilities, such as 3 hi-tech "Classic clay" courts and 3 new sand filled synthetic grass courts, (5 of these with lights), a club house with licensed bar, TV, covered outdoor BBQ and entertaining area, full kitchen facilities and secure car parking.
Clarinda Tennis Club offers members the chance to play competition tennis in Junior and Adult teams that compete in numerous associations and formats throughout the year, Club Championships, and Social Tennis Nights.
Year round, the Club organises a number of social events to get the club members involved and socialising with each other. These events draw a large number of members, their families and friends.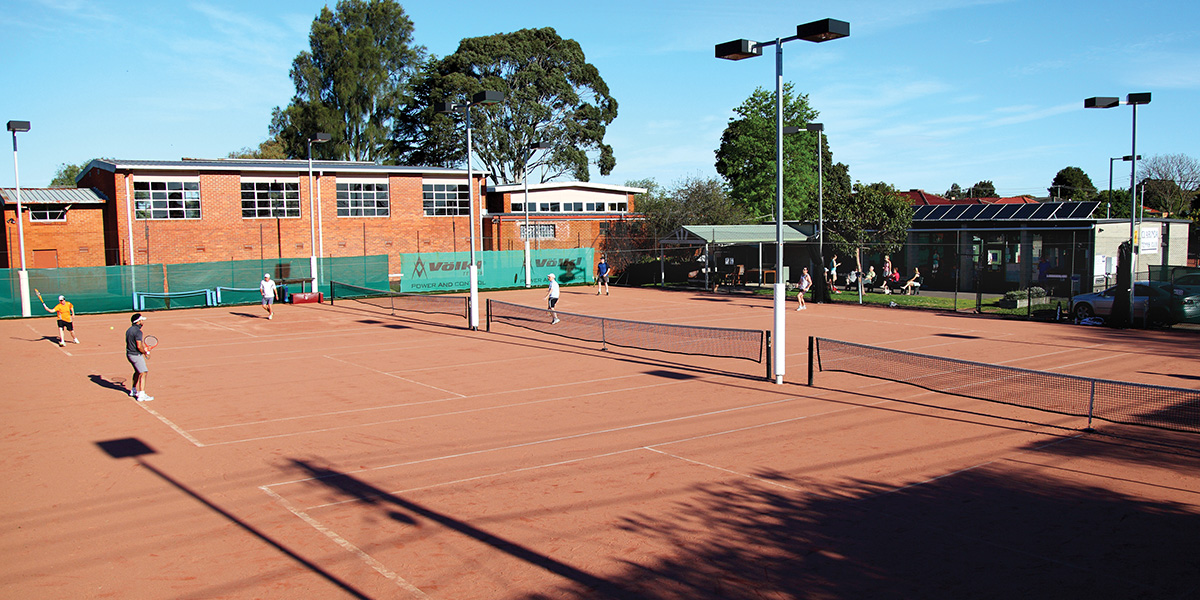 Club Facilities
The Clarinda Tennis Club boasts great facilities that will make you feel like you many never want to leave.
3 Hi-tech classic clay courts – All 3 courts with lights
3 Sand filled synthetic grass courts – 2 courts with lights
Wheelchair accessible courts, club rooms and toilets
Clubhouse with licensed bar and fully equipped kitchen
HD TV & entertainment system
Indoor lounge area
Table tennis table
Covered outdoor BBQ area
Secure area for children with child proof fence
Secure parking area
Security cameras
And plenty of outdoor areas to relax and watch the tennis.
The Clarinda Tennis Club recognises the need for a sustainable future
Measures to combat changes in our weather and drought proof our Club

Our three hi-tech 'classic clay' courts and three new sand filled synthetic grass courts no longer need watering and can be played on all year round.

Clarinda Tennis Club Power by the Sun and Solar Energy

Clarinda Tennis Club has installed solar panels as part of our continuing measures to 'go green' and reduce our footprint on the planet.

Our Response to COVID-19

By following Tennis Victoria's Return to Tennis Guidelines, Clarinda Tennis Club is able to provide playing opportunities to our community to help boost both physical health and mental wellbeing.